It's no shock to anyone that I love warm, neutral tones in my home as much as I love to wear them. Our humble abode is slowly coming together, and I promise you, it still needs lots of love.
But while we sit tight and try to work out what the actual hell to do next ( trust me, there's a big ol' list!). We've slowly been collecting little and big pieces that make this place feel a little more in tune with us. For me, I want to look around every corner of my home and feel inspired, whether coffee in hand or not.
Always, always, always adding texture and layers, in the form of dried foliage - a new favourite - an artfully messy stack of magazines and plenty of woven details.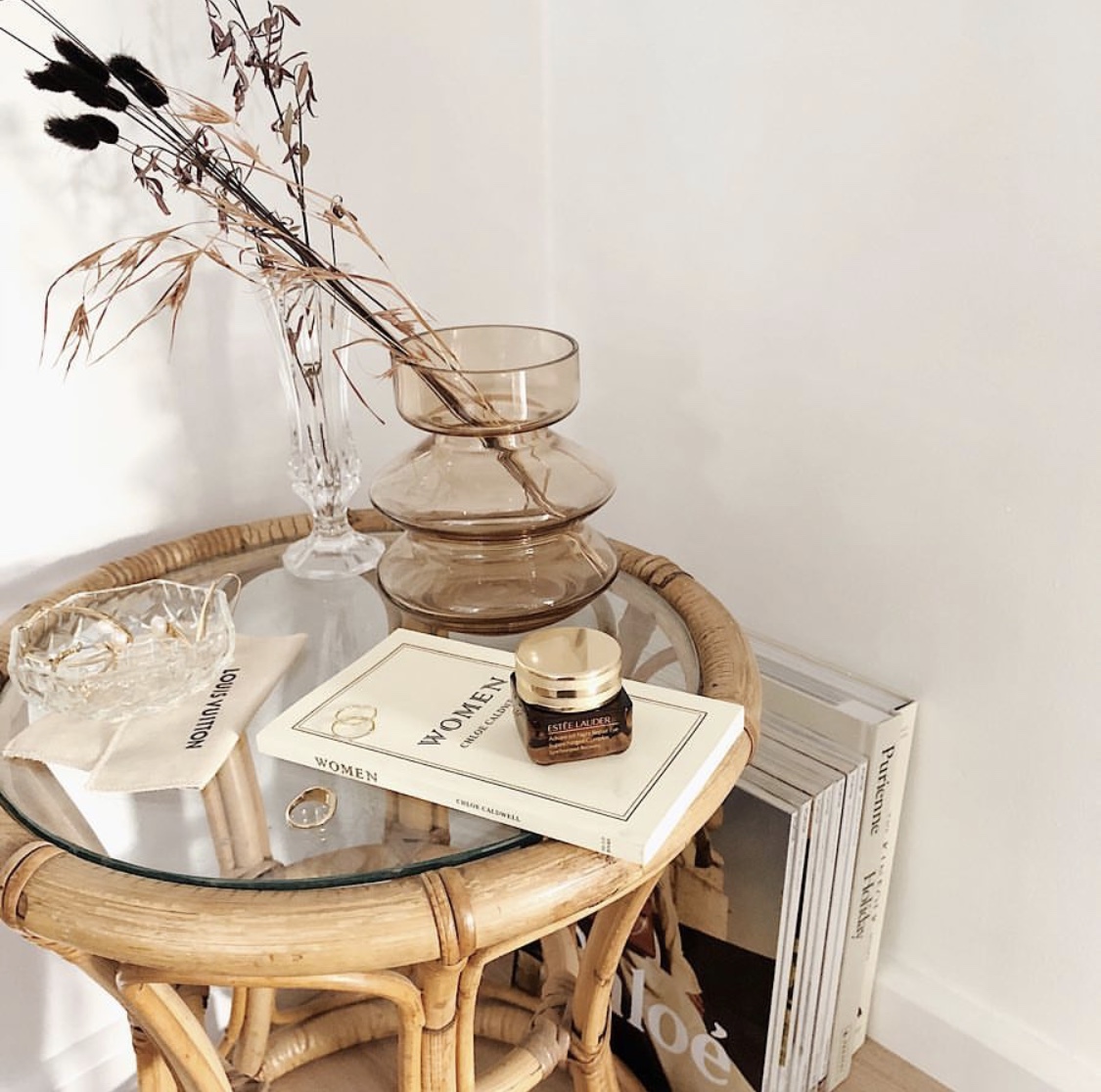 I love to fuse together a mix of both pre-loved and new pieces. Timeworn relics add an element that fills my heart, knowing that this piece has lived another life (or two or three) and often in the home of my family (thanks Mum for the crystal vase!)
Vintage is by far, the most treasured additions to my home. There is something so much more fun about trawling through op shops and coming away with new little treasures. Something about the rarity of that piece is so calming. Each piece is loved just a little more because you may never find anything like it again.
Drenched in natural light, our living space casts ethereal shadows at almost all times of the day - but is a real pain in the arse if you want to hang any art - hardly a blank bit of wall with no window to be found!